Devereux Behavioral Health Being Sued By Patients Alleging Years of Sexual Abuse
The largest behavioral healthcare organization that has locations across the country is being sued by 13 former patients. Allegations of sexual and physical abuse have accused as many as 20 defendants between 2004 and 2014. The facility is also being held responsible for neglecting to act on the abuse claims and remove the perpetrators.
About Devereux Advanced Behavioral Health
The facility is one of the largest, with locations spread out across 13 states, including Pennsylvania, Florida, New Jersey, Arizona, Texas, and Georgia. Tens of thousands of children pass through the many services offered by the healthcare organization each year. Their state of the art scientific and medical advancements provide them the means to service children with the following:
Autism
Intellectual and Developmental Disabilities
Specialty Mental Health
Foster Care
LGBTQ
A History of Ignoring Its Abusive Culture
Recently, The Inquirer did an intense investigation on abuse allegations made against Devereux Behavioral Health. They quickly unearthed incidents of alleged abuse that dated back to the 1990s.  According to the investigation, within the last 25 years, as many as 41 minors were sexually abused or raped. Below are just a few of the incidents found by the investigation led by The Inquirer:
A 16-year-old girl was raped by a male staff member in 2001. She alleges that she was heavily medicated when he pulled her into a room. The first time, she called 911 after taking his cell phone, but she did not report the second incident.
In May of 2012, staffer Jimmy Singleterry allegedly raped a 15-year-old girl. He would gain access to her room through her window.
In 2018, a 16-year-old boy with Autism was sexually abused. It wasn't until his 14-year-old brother was also abused that he spoke up. The abuse took place in an easily accessible closet that was out of the view of security cameras.
New Lawsuit to Shine Light on Years of Neglect
Some children were as young as eight years old when the abuse took place. Twelve of the children were located at a facility in Pennsylvania, and one was allegedly abused in a Delaware facility. Victims told members of the Devereux staff and a social worker about the sexual abuse while it was happening. However, their complaints were said to be ignored, allowing the abuse to continue.
The lawsuit includes accusations of rape and sexual abuse on the residential patients, in addition to abuse committed by other patients. Several of the victims were punished for attempting to report the abuse. These punishments often include the withholding of food, physical restraining, isolation, and even physical abuse. The current lawsuit is seeking damages and preventing the facility from allowing any additional abuse to continue across its many locations.
Victims of Sexual Assault by Healthcare Employees
Justice Guardians recently sat down with Brian Kent, a sexual assault attorney in Pennsylvania, to discuss the legal rights and options available to sexual assault victims and their families.
Laurence: How can abuse occur in a facility when laws and regulations are in place to prevent it?
Brian: "Laws and regulations do exist to prevent harm or abuse from taking place in residential and outpatient healthcare facilities. However, we often see cases of the facility failing to implement the safety measures as they should. These can include video monitoring surveillance to prevent it from happening in the common areas. Also, predators can gain employment in these facilities due to a lack of stringent background checks. These inquiries are to weed out the predators with a history of misconduct, preventing further abuse. If a facility or its management neglects to oversee these precautions, abuse can take place within the property."
Laurence: Can a healthcare facility be held accountable for abuse?
Brian: "A facility can be held liable for abuse that takes place due to negligent security. Failure to provide a sufficient amount of security can lead to the facility being considered negligent. By law, the owners and management have to offer a safe environment to the patients with all precautions in place to reduce the risk of injuries and abuse."
Laurence: What legal options do victims sexually abused by a healthcare employee have?
Brian: "Victims and their families that have suffered at the hands of healthcare employees can file a criminal lawsuit as well as a civil. A civil lawsuit may be aimed at both the direct perpetrators and the facility if it can be proved it acted negligently. Victims may have grounds for compensation. Seeking the advice of an experienced sexual assault attorney will allow the victims to fully explore their legal rights and options."
Sources: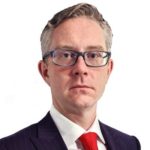 Mr. Banville is a personal injury attorney who has experience in handling auto accidents, work injuries, medical malpractice, dog bites, slip and falls, and representing survivors and victims of sexual abuse. Mr. Banville is affiliated with law firms in Pennsylvania, New York, New Jersey, Delaware, D.C., and Maryland. Justice Guardians