Reporting a Doctor or Medical Professional For Misconduct
Doctors and other medical professionals are professionals who often gain their patients' trust as they are relied on to offer care and treatment. Their knowledge and skills put them in a position of power over their patient. Patients confide their personal issues with them, allowing them to become vulnerable.
If there is a violation of this trust, which might include sexual assault or other forms of unprofessional behavior, the patient can suffer profoundly. Laws are in place to reduce the risk of such misconduct, and medical facilities should also provide safety measures.
What constitutes misconduct?
When a medical professional provides substandard care or behaves in an unethical or unprofessional manner, this can be considered misconduct. Misconduct varies but can include improper diagnosis, medication or surgical mistakes, to physical or sexual assault.
Several high-profile reports of sexual misconduct have been recently all over the media. However, most doctor misconduct goes unchallenged and unreported.
Is doctor misconduct common?
Unfortunately, many patients do not mention misconduct to the authorities, but some surveys have shown it is relatively common. In 2018, the Harris Poll surveyed adults in the United States.
Out of 2,018 responses:
409 (18%) reported experiences of misconduct
128 (33%) reported or filed a formal complaint
Surprisingly, men were found more likely to file a complaint than women who were victims of sexual assault.
Does age and gender matter?
The same survey found differences in the likelihood of experiencing doctor misconduct:
Women are more likely than men to be victims of misconduct (24% vs 12%).
Patients between 18-34 and 55-64 are more likely to experience misconduct than patients 65 or older (22% and 20%, versus 12%).
28% of women between 18-34 experience misconduct, compared to 16% of men between 18-34.
Is reporting doctor misconduct or sexual assault necessary?
Reporting doctor misconduct is critical to protecting future patients. If agencies and organizations know about the abuse, they can take appropriate action by investigating.
In some doctor misconduct and sexual abuse cases, the victim may have legal options that include financial compensation. Legal guidance can be obtained by reading out to an experienced doctor sexual assault attorney.
Where should you report doctor misconduct or sexual abuse?
For some forms of misconduct, talking to your doctor or nurse can solve the issue. However, if you do not feel comfortable speaking to them, you can report the misconduct to the doctor's office, group, or hospital. This can alert them that there is an issue.
However, for serious misconduct and sexual assault, it's important to report the actions to law enforcement.
Other agencies to file a complaint may include:
State Medical Boards
State's Attorney General office
Medicare.gov
Joint Commissions
Quality Improvement Organizations
Legal Rights for Victims of Doctor Sexual Assault and Unprofessional Behavior
If you feel you have been a victim of doctor misconduct or sexual assault, an experienced doctor sexual assault attorney can help you explore your legal options. Medical professional violations are taken seriously and your trust should not be violated. Many times, victims and their families may be entitled to compensation.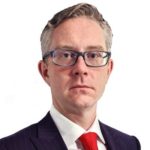 Mr. Banville is a personal injury attorney who has experience in handling auto accidents, work injuries, medical malpractice, dog bites, slip and falls, and representing survivors and victims of sexual abuse. Mr. Banville is affiliated with law firms in Pennsylvania, New York, New Jersey, Delaware, D.C., and Maryland. Justice Guardians